I know what I want to work on
The coaches at Aspen have been in the health and wellness industry for a collective 50+ years.
We have a wealth of knowledge on the human body, how it moves and how to stay safe while achieving performance-based goals.
We've seen many trends come and go and one thing that has never wavered is our passion for learning and teaching.
With 50+ years of health and wellness experience behind them, our team has trained with a diverse range of experts like Ido Portal, Jozef Frucek of Fighting Monkey, Paul Chek and many other independent specialists.
These varied experiences across a wide range of modalities have helped us to form an extensive understanding of movement and the body.
If you are looking to work on hand balancing, gymnastics rings, locomotion or the 9 Speed Tool and would like to create a dedicated practice around any of these skills, we'd love to hear from you.
All of our coaches have undertaken the road to handstands as adults. We make this distinction because it is a very different kettle of fish to having been a gymnast all your life or learning this skill as a child. 
As adults, there is a huge amount of training that goes into mastering a strong, stable and confident handstand. From overcoming fear and muscle imbalances, to opening new ranges of motion and learning new pathways – it's no small feat of strength and balance.
Founder, coach and expert arm-balancer, Paul Twyman, leads our Handstand Coaching Program.
Whether you are a complete novice and have never been upside down, or you would like to learn the elusive one-arm handstand, our thoughtful and intelligent programming can help you get there.
The gymnastic rings are an incredible tool for developing well rounded upper body strength. 
Mastery of the rings requires both strength and softness. In order to work with control, your shoulders will need to be mobile as well as strong, to demand stability through a full range of movement. 
The first major gymnastics rings milestone is a strict muscle up, then progressing to variations such as skin the cat, shoulder stand, forward roll, backward roll and lever.
A unique training tool developed by Fighting Monkey, the 9 Speed Tool is used to improve whole-body biomechanics and coordination.
The 9 Speed Tool improves the elasticity stored within muscles by teaching us how to work more cohesively from joint to joint. 
By encouraging you to improve your dynamic movement and move more powerfully while simultaneously reducing the risk of injury, for athletes and sports players the 9 Speed Tool is a secret weapon for gaining a competitive edge.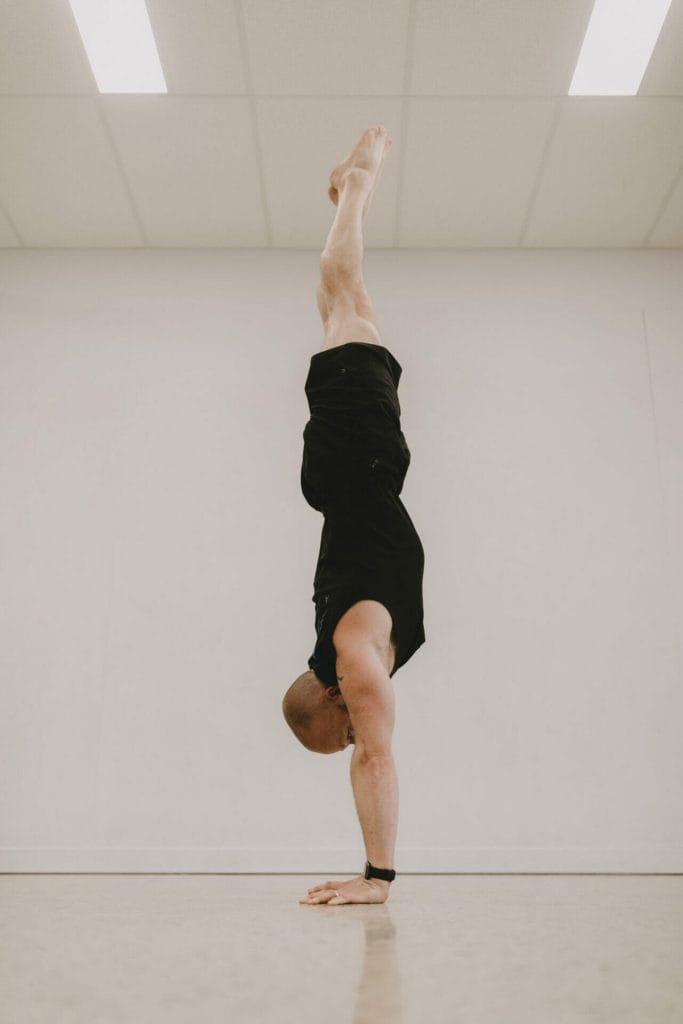 To hone in on the development of an advanced skill, we recommend private coaching and/or programming. 
This will ensure you establish a strong foundation in your practice and a clear understanding of what's involved to get you from A to B.
If you live local to our Mt Hawthorne gym, you can combine this with face-to-face classes at Aspen or use the space for your own practice (all members have unlimited access to use the space during our opening hours).
To get started, get in touch to tell us what you're looking to work on. From there we'll discuss your starting point, and your needs and can create a custom plan to get you where you want to be.
BRONZE
MEMBERSHIP
DIRECT DEBIT ONLY
1 physical class
per week
($15 per additional class)

ADD ON
Member's discount on Private Coaching
$100 $80
SILVER
MEMBERSHIP
DIRECT DEBIT ONLY
3 physical classes
per week
($15 per additional class)

ADD ON
Member's discount on Private Coaching
$100 $80
GOLD
MEMBERSHIP
DIRECT DEBIT ONLY
Unlimited physical
classes every week

ADD ON
Member's discount on Private Coaching
$100 $80
PLATINUM
MEMBERSHIP
DIRECT DEBIT ONLY
1 private coaching session per week

Unlimited physical classes every week

ADD ON
Member's discount on Private Coaching
$100 $80
$80 per hour members
$100 per hour non members
$120 per hour group sessions
(2-4 people)
Programming &
online coaching
$165 Basic program (4 to 8 weeks)
$275 Comprehensive program
(4 to 8 weeks)
Zoom Private $100 per 45 min
We'd love to hear from you!
Let us know a little bit about who you are and what you would like to work on.
We'll get in touch to discuss how Aspen can help get you moving towards your movement goals.